NTT is to build a new data center in Thailand.
The company this week announced plans to invest $90 million through NTT Global Data Centers to develop a 12MW, 4,000 sqm facility in Bangkok.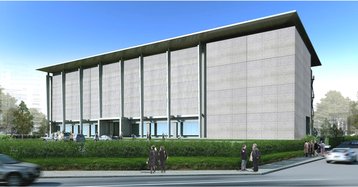 The new data center, known as BKK3 and to be located adjacent to BKK2 at the Amata City Chonburi industrial estate, is set to begin operations in the second half of 2024. It will off densities of up to 30kW per rack.
"The demand for data storage and managed hosting services is expected to grow dramatically across Thailand. BKK3 will accommodate the needs of clients, particularly cloud service providers and the financial industry, which require flexible facility designs to help them achieve their business objectives," said Suthipat Lueprasert, CEO for NTT Global Data Centers (Thailand) Limited.
"In tandem with the existing BKK2, we are continuing smart operations, scheduling, and technology to improve power usage efficiency to be as low as 1.4. We continue to adopt green energy into our data centers and keep sustainability in our core planning. NTT Ltd. will continue to play a key role in providing high-speed data capacity to support Thailand's digital ecosystems."
NTT's Bangkok 2 facility, launched in 2015, offers 3.6MW across 3,800 sqm. It acquired a majority stake in local firm Digital Port Asia in 2013. Bangkok 1 is not listed on the company's site.