NTT is planning a new data center in Texas.
According to a filing with the Texas Department of Licensing and Regulation (TDLR), NTT filed this month for a new data center known as 'TX3 Data Center'.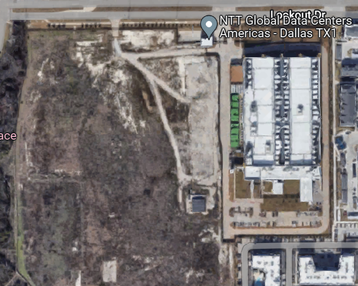 The company said the 230,000 sq ft (21,350 sqm) development is a new construction consisting of a data center along with a two-story office.
The company aims to invest $110 million in the project, which is set to begin construction in March 2023 and to complete in April 2024.
The location of the facility is unclear, however. The filing says the data center will be located at 400 West Cesar Chavez Street in Garland, a suburb of Dallas. However, it seems no such address exists in the city.
Update: NTT has confirmed to DCD that the filed papers had the wrong address, and the data center will be adjacent to the existing campus.
The company currently operates a campus in the Garland area of Dallas. The company first announced plans for the TX1 facility at 2008 Lookout Drive in 2017 and an expansion in 2018. NTT is planning a second building on the same campus; according to another TDLR filing, construction was slated to begin in November 2022 and end in January 2024.
NTT Data operates another Texas data center in Plano; the site is being redeveloped by Prologis.