NTT is set to spend $50 million building out two of its data centers in the Garland area of Dallas-Fort Worth, Texas, for a new tenant.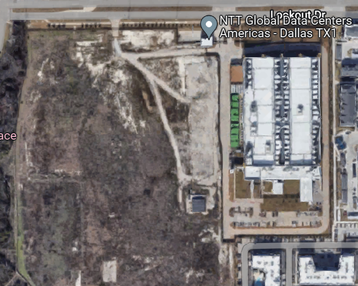 First reported by BizJournal, the company filed with the Texas Department of Licensing and Regulation for two fit-out projects at buildings in development at its existing campus.
TX2 - Tenant Improvements and TX3 - Tenant Improvements, at 2108 Lookout Drive and 2080 Lookout Drive in Garland, respectively, are both for additions to existing buildings.
TX2 will see the "existing building fit out for new tenant, consisting of additional office space and adding equipment to data vaults." The $25 million project will begin in August 2024 and is set for completion in July 2025.
TX3 will see the same amount invested for the same purposes, but work is set to begin in December 2023 for a December 2024 completion.
NTT filed to develop a 229,500 square foot (21,300 sqm) data center known as TX2 at 2008 Lookout Drive adjacent to its existing facility in October 2022. Construction was slated to begin in November 2022 and end in January 2024.
The company filed plans for TX3 – a 230,000 sq ft (21,350 sqm) development earlier this year. Construction was set to run from March 2023 to April 2024.
The former RagingWire site currently has one 230,000 sq ft building that opened in 2017. The 42-acre campus in Garland reportedly has space for up to five buildings, offering 1.5 million sq ft (139,350 sqm) of space, and a total of 80MW.