Hyperconverged infrastructure specialist Nutanix has acquired storage management firm PernixData and cloud automation startup Calm.io, ahead of its expected IPO.
Terms of the deals were not revealed, although it is believed Calm.io was snapped up for 528,517 shares and $1.2 million in cash.
Keeping calm, carrying on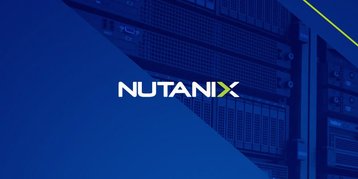 Nutanaix CEO Dheeraj Pandey said that the acquisitions will give the firm the necessary technology to take advantage of next-generation flash and allow applications to run across any cloud or on-premise storage and server platforms. 
Sunil Potti, chief product and development officer at Nutanix, said in a blog post: "PernixData and Nutanix share the architectural design philosophy that next-generation data center fabrics must keep data and applications close in order to drive the fastest possible performance and to deliver flexible, cost-effective infrastructure scaling." 
On Calm, he added: "What we recognized in the Calm team is the ability to expand this scope of infrastructure invisibility by democratizing application orchestration while still approaching it via a top-down design. Calm's single pane of glass helps design and orchestrate applications across AWS, Azure, Docker and on-prem web-scale infrastructure."
Nutanix filed for an IPO in December last year, but the company has so far delayed going public as technology stocks have suffered this year and tech IPOs have been few and far between.