Nutanix will bring its enterprise cloud platform software to IBM Power Systems, marking the first time it has chosen servers not based on chips from Intel.
The company already provides its software on a range of Intel-powered servers from Cisco, Dell, Lenovo and Super Micro.
Friends in need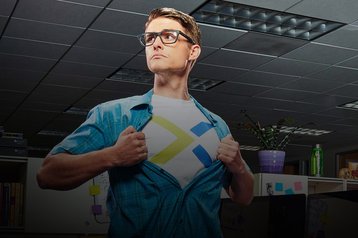 IBM began designing Power CPUs in the late eighties. These processors are based on Reduced Instruction Set Computing (RISC) design strategy - an alternative to the x86 instruction set that dominates the server market.
In recent years, IBM has started licensing the related intellectual property through the OpenPower foundation, in hopes it will grow the ecosystem.
"Hyperconverged systems continue on a rapid growth trajectory, with a market size forecast of nearly $6 billion by 2020," Stefanie Chiras, VP for Power Systems at IBM, said.
"IT teams now recognize the need, and the undeniable benefits, of embracing the next generation of data center infrastructure technology."
Dheeraj Pandey, Nutanix's CEO, added: "With this partnership, IBM customers of Power-based systems will be able to realize a public cloud-like experience with their on premise infrastructure.
"With the planned design, Enterprise customers will be able to run any mission critical workload, at any scale, with world-class virtualization and automation capabilities built into a scale out fabric leveraging IBM's server technology."
IBM's Bluemix public cloud already offers access to Power-based servers, as well as to those from Intel. But the market share for Power Systems remains low, and Nutanix has struggled to scale its business.
In March Nutanix's share price dropped some 20 percent as it warned that the double-digit revenue growth it had experienced for several quarters would not continue. Instead, it predicted just a 1.5 percent increase in the second quarter.
The company blamed sales management, with Duston Williams, chief financial officer, saying in an earnings call that "we may have underestimated the impact of productivity associated with … promoting some of our best performing sales reps into management roles."
Outside of internal issues, Nutanix faces an increasing threat from Dell EMC - both partner and rival - and HPE, which recently bought SimpliVity.