GPU giant Nvidia has signed two separate partnerships with India's two largest companies by market cap, Reliance Industries and Tata Group.
The two firms will use Nvidia hardware to build artificial intelligence supercomputers and cloud platforms for internal and external use.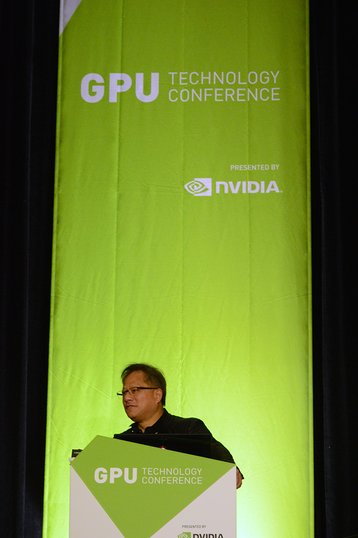 With Reliance, Nvidia will build AI infrastructure that is "over an order of magnitude more powerful than the fastest supercomputer in India today," it claimed. Reliance will use Nvidia GH200 Grace Hopper Superchips and Nvidia DGX Cloud to build out its infrastructure.
Reliance's telecom arm, Jio Infocomm, will lead the project, developing AI tools that may include translation and weather information for rural farmers, and AI applications and services for 450 million Jio customers. The AI infrastructure will also be made available to scientists, developers, and startups across India.
That infrastructure, managed by Jio, "will be hosted in AI-ready computing data centers that will eventually expand to 2,000MW," Nvidia said. DCD has contacted the company for more details about specific timelines.
Jensen Huang, Nvidia's founder and CEO, said: "We are delighted to partner with Reliance to build state-of-the-art AI supercomputers in India. India has scale, data, and talent. With the most advanced AI computing infrastructure, Reliance can build its own large language models that power generative AI applications made in India, for the people of India."
Mukesh Ambani, chairman and managing director of Reliance Industries, added: "As India advances from a country of data proliferation to creating technology infrastructure for widespread and accelerated growth, computing, and technology super centers like the one we envisage with Nvidia will provide the catalytic growth just like Jio did to our nation's digital march."
Back in 2019, Ambani announced plans to build data centers across India in partnership with Microsoft Azure. Facebook and Google have both taken stakes in Jio as the telco expands rapidly across India.
Alongside its work with Reliance, Nvidia is partnering with rival conglomerate Tata Group.
Specifically, it will work with Tata Communications (TCS), which claims to carry around 30 percent of the world's Internet routes. TCS and Nvidia will build an AI supercomputer powered by the GH200 Grace Hopper Superchip, and then develop an AI cloud connected by TCS.
"Data centers worldwide are shifting to GPU computing to build energy-efficient infrastructure to support the exponential demand for generative AI," Nvidia's Huang said. "We are delighted to partner with Tata as they expand their cloud infrastructure service with Nvidia AI supercomputing to support the exponential demand of generative AI startups and processing of large language models."
TCS plans to upskill its 600,000-strong workforce on AI and build and process generative AI applications.
"The advancements in AI have made focus on AI a central priority in governments, industries and society at large," N. Chandrasekaran, chairman of Tata Sons, said. "The impact of AI and machine learning is going to be profound across industries and every aspect of our lives. This is a key transformational trend of the decade and every company must prepare to make this AI transition. Our partnership with Nvidia will democratize access to AI infrastructure, accelerate build-out of AI solutions, and enable [the] upgradation of AI talent at scale.
"Tata Group's presence across sectors coupled with Nvidia's deep capabilities offers numerous opportunities for collaboration to advance India's AI ambition."
More in The Compute, Storage & Networking Channel