Oak Ridge National Laboratory (ORNL) and the National Ocean and Atmospheric Administration (NOAA) are launching a 10-petaflops supercomputer dedicated to climate science research.
The new high-performance computing (HPC) system will be the fifth supercomputer installed and run by the National Climate-Computing Research Center (NCRC) at ORNL.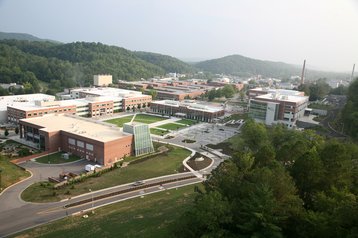 The NCRC is a partnership between the NOAA and the US Department of Energy, established in 2009, and dedicated to the operation of several supercomputers dedicated to climate modeling. The NCRC has installed a series of increasingly powerful supercomputers since 2010, of which three are operational. The latest in the series is called the C5 and will provide over 10 petaflops of peak performance.
The new HPC is based on an HPE Cray system. "The power efficiency, cooling efficiency, and CPU power all increase significantly over time. We can replace all of the computational power of C3 with a single cabinet of C5, which has eight cabinets total," explained Paul Peltz, the ORNL technical lead for Gaea (the collective group of supercomputers).
The C5 was supposed to be delivered and installed by Q3 of 2021, but was delayed by a series of supply chain issues meaning that the hardware didn't arrive until the summer of 2022.
"We load up the system with the application benchmarks and ensure the system can run with the expected performance," said Dan Dietz, an HPC engineer at ORNL. "We slowly loaded up the number of copies of each benchmark running at once, easing on the gas to ensure the system doesn't run into any issues under heavy load. We want to see consistent performance among all copies of the benchmark."
The ORNL team will take a step back from the C5 once the supercomputer is in full production and operations in order to focus on the next system to come.
The Oak Ridge National Laboratory is home to several supercomputers, including the exascale Frontier system.