Latin American data center firm Odata has launched a new campus in Rio de Janeiro, Brazil.
The company this week announced the launch of its RJ01 facility, which offers up to 24MW. Set on a 20,000 sqm site in São João do Meriti, the facility offers 18,000 sqm of raised floor space.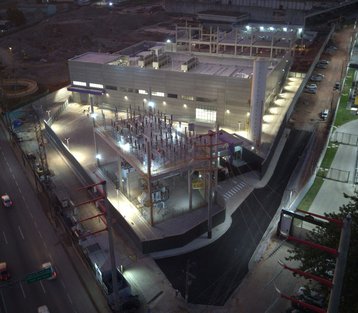 "The delivery of the first Odata building on the new campus in Rio de Janeiro reflects the company's continued dedication to meeting the demands of our customers in different geographies, maintaining the high standard of excellence of the other sites we already operate in Latin America," said Ricardo Alário, Latam CEO of Odata. "With the inauguration of this data center, we reinforce our commitment to drive innovation and offer a reliable, secure and scalable infrastructure, contributing together to the growth of our customers."
Odata said it has invested 250 million reais ($50m) in the project. Part of the site is already leased to two hyperscale customers.
Odata also said it successfully concluded the commissioning of its SP02 data center, located in São Paulo state's Hortolândia municipality.
Bruno Toma, Infrastructure and Construction Manager at Odata added: "The entire team at Odata's new data center in Rio de Janeiro played a key role in preparing the site so that we can start operations, meeting the highest quality standards of Odata. data center industry".
Founded in 2015 by Brazilian private equity firm Patria Investments, Odata has since been acquired by Aligned, in a deal that closed earlier this year.
Odata offers colocation services from four data center sites in Brazil and one each in Chile, Colombia and Mexico. The company is planning a second facility in Chile, and is expanding its campus in Sao Paulo.
At the launch of its first Mexican facility last year, the company said it will begin construction of a second 30MW data center in Querétaro in the future, and is also targeting Peru as its next market, though it didn't disclose timelines.
Odata recently acquired a minority stake in Omega Energia's 212MW wind farm, located in northeast region of Brazil.
A version of this story appeared on our Brazilian edition.