Amazon will be given a total exemption from property taxes for 15 years in return for building a new data center campus in Hermiston, Oregon.
The project will cost at least $200m, although the exact size and location of the campus is not known. It will be built in a "Greater Enterprise Zone" on the south side of Hermiston, along the city's border with the surrounding Umatilla County. The region borders the state boundary with Washington.
This new development will be the seventh Amazon data complex to be built in the region encompassing the Umatilla County and the nearby Morrow County.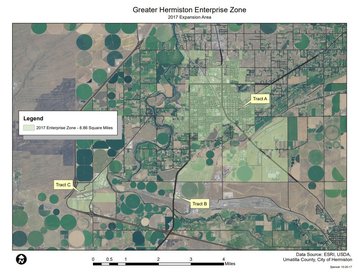 The deal
In a meeting on October 16, the Umatilla County Board of Commissioners followed Hermiston City Council by granting tax exemptions to Amazon Data Services' project.
In return for the generous tax break, Amazon will annually pay a minimum of $2m in lieu of the levies to be split between both councils equally. If more data centers are built, Amazon will pay an extra $1m for each facility. Amazon also will pay an annual amount equal to the property tax on an assessed value of $25 million, but that won't be on the tax rolls.
Greater Enterprise Zones
The long term "tax abatement" is part of a scheme in Oregon to encourage more tech businesses to move into the state. Back in 2015, the Oregon Governor Kate Brown signed a bill rectifying the tax code which hadn't been updated since the 1970s. Since then, the state has seen a massive boom in tech company deployments.
As of today, Google has a campus in The Dalles, Oregon and Apple and Facebook own campuses in Prineville, Oregon.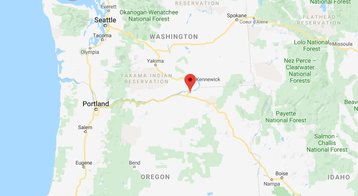 The minutes
At the commission meeting, Hermiston Assistant City Manager Mark Morgan said it is hard to estimate the net value of the tax break.
"I've run the numbers 37,000 different times and I think the economic principles tell me that we're giving away exactly zero," he told county commissioners.
"In my estimation, if we decline them, we won't get anything from them, because they will go someplace else," said County Commission Chair George Murdock.