The first submarine cable to directly connect Australia and EMEA is ready to be deployed and should be finished before the end of the year.
Sub.co says manufacturing on the Oman Australia Cable (OAC) has been completed, with the project expected to be fully connected by the end of 2021.
The 9,800 km (6,000 mi) cable will connect Oman's capital, Muscat, with Perth on the west coast of Australia. Sub.co said the cable is fully manufactured, with installation due to begin in March.
Register now for DCD's Asia Pacific virtual conference
A cable to connect continents and avoid conflict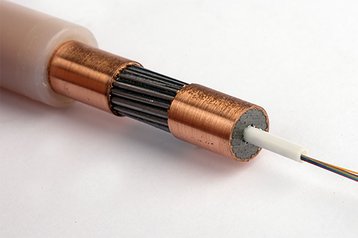 Announced in October 2019, OAC is the only cable directly connecting continental Australia and EMEA. Sub.co says the cable route was planned to avoid possible extreme weather events and circumvent disputed territorial waters such as the Sunda Strait and the South China Sea. Specific landing points for the cable have not been announced.
"2020 has been an extraordinarily challenging year to commit to building a cable of this scale, but I am delighted that we have achieved 100 percent of cable production and completed the first load system assembly testing within the original product schedule. This could not have been done without the assistance of our fantastic partners: SubCom," said Bevan Slattery, the founder of Sub.co.
"OAC will be highly complementary to the recent submarine cables between Perth and Singapore as well as Indigo Central, which will be used to extend OAC to Australia's cloud capital – Sydney."
The three fiber pair system, upgradable to four pairs, has a total system capacity of 54 Tbps. The system has reportedly been designed to accommodate expansions to Salalah, Oman, and Djibouti in the future.