Omani mobile operator Omantel and UAE-based telco Du have announced plans for a 275-kilometer subsea cable that enhances the link between the two countries.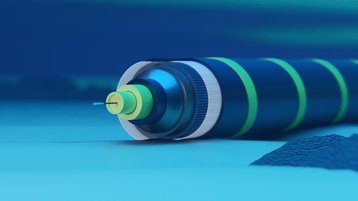 Named the Oman Emirates Gateway (OEG), the cable will serve as an express connection between both countries. The two countries are currently connected through terrestrial and submarine routes.
Cable capacity nor vendor was shared.
Two international data centers will also be connected through the OEG, with Equinix MC1 in Barka, Oman, and Datamena DX1 in Dubai, UAE.
"This link will act as a major facilitator for hyperscalers, content providers, and international carriers that are currently hosted in these data centers to avail improved connectivity services and higher capacities and will be able to directly link their Point of Presence (POPs) in the region," said Talal Al Mamari, CEO of Omantel.
"Increased connectivity between the two data centers will also attract more global players to the region and improve the quality of connectivity, which will, in turn, boost customer experience," Al Mamari added.
A number of subsea cables pass through Oman and the UAE, notably the Asia Africa Europe 1 (AAE-1), FALCON, 2Africa, and the Bay of Bengal Gateway (BBG).
An 11,000km subsea cable also connects Oman with Australia, known as the Oman Australia Cable (OAC).