OneWeb has signed a deal with Paratus Group for the satellite firm's first ground station in Africa.
The companies this week announced a multi-year agreement to build a gateway in Luanda, Angola, which will be operational in the second half of 2023.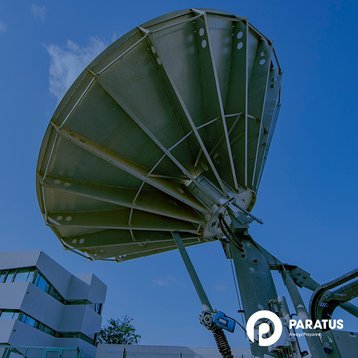 This new gateway will provide low Earth orbit (LEO) satellite services to several countries in the region. The teleport will consist of 16 antennas and a network hosting facility, linking to OneWeb's LEO infrastructure.
"With this agreement, we are taking another giant step in realizing our plan to use Angola as a communications hub for the region. Being selected as the preferred partner to install the gateway in Angola for OneWeb reaffirms our superior capability in developing world-class telecommunications infrastructure in Africa," said Rolf Mendelsohn, Chief Technical Officer of Paratus Group
Michele Franci, Chief of Delivery & Operations at OneWeb added: "When considering the size and persistence of the digital divide, and the connectivity barriers for businesses operating in rural or remote areas, the need for LEO satellite options are obvious. On a global scale, mobile internet penetration is still only 50 percent and many of those who remain offline reside in Africa. By installing OneWeb teleports linked to hundreds of LEO satellites, we can bridge that divide effectively and affordably. We have chosen to partner with Paratus Angola because the group is rooted in Africa; it totally understands and invests in meeting market demands; and because Paratus is committed to transforming African connectivity through exceptional digital infrastructure."
Paratus Angola, previously known as ITA, currently operates two data centers on its campus. Data Center 1, with a capacity for more than 1,500 servers, was launched in 2017 and currently has a 100% occupancy. Data Center 2, launched in 2019, has a capacity for more than 7,000 servers.
The explosion in Low Earth Orbit satellite constellations – especially those providing broadband Internet connectivity – requires an increase in the corresponding ground station infrastructure to both control the machines as well as relay the data being sent through them.
OneWeb hasn't revealed how many ground stations it has in total or their locations but does have facilities across Kazakhstan, Norway, and Portugal alongside US stations in Alaska, Connecticut, and Florida. Reports indicate its network of 648 satellites could require up to 44 ground stations in total, with around 22 thought to be in development in 2020 at the time of its bankruptcy.
By the end of 2022, the company said its ground network will include coverage of the UK, Northern Europe, Alaska, Canada, Greenland, Iceland, and Arctic seas.
The company this year announced that work had begun to place a OneWeb ground station at Telespazio's teleport in Rio de Janeiro, Brazil. Last year the company announced plans to build a ground station in Kazakhstan.