Low Earth Orbit satellite firm OneWeb has signed a new deal with South Korean ICT firm Hanwha.
Hanwha Systems Corporation (HSC) and Hanwha Defense Australia (HDA), Korea's two leading defense companies, have signed a memorandum of understanding (MOU) with OneWeb to explore the joint provision of connectivity services to the Australian defense market.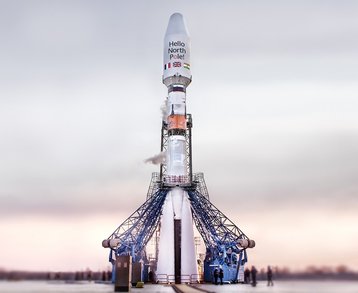 By combining OneWeb's LEO satellite services and HSC's satellite communication antenna, currently under development through a self-funded scheme, HSC is aiming to provide satellite internet solutions for the Australian military customers' platforms.
Neil Masterson, CEO of OneWeb, said: "We are delighted to be partnering with Hanwha to utilize our satellite connectivity solutions in the Australian defense market. We know firsthand how Hanwha's high-quality technological thinking and development complements the capabilities of OneWeb's LEO network, ensuring customers worldwide benefit from improved connectivity."
Sungchul Eoh, CEO of Hanwha Systems, added: "We have high hopes on this MOU, which will give us greater opportunities to bring tangible outcomes together, already having made significant investments in this technology area. Going forward, we will cooperate with various companies with competitive technologies, at home and abroad, in order to strength our position in the global market, particularly to approach such countries as Saudi Arabia and Poland, who require satellite internet."
Hanwha Systems invested $300 million into OneWeb in August 2021.
"We are happy to be working with our sister company HSC and with OneWeb to explore opportunities to expand our Australian footprint into the space domain. Hanwha Defense Australia Managing Director Richard Cho said, "This is an important growth area for us."
Wholesale-focused OneWeb has signed distribution agreements with more than two dozen firms globally. In industry and sector verticals, it has signed distribution deals with the likes of Airbus, Rock Networks, MOL, Marlink, Clarus Networks, Hughes, and Peraton, Excelerate Technology Group, Navarino, and others.
OneWeb has launched 428 satellites so far, representing around 70 percent of the total network. Last month, the company announced a new multi-year, multi-launch Launch Services Agreement (LSA) with Relativity Space starting in 2025.
"We are delighted to confirm that we have entered into a multi-launch agreement with Relativity Space. Under the agreement, Relativity will launch satellites on Terran R, the first fully reusable and entirely 3D printed rocket,"the company said.
Terran R will launch OneWeb missions from Launch Complex 16, Relativity's site at Cape Canaveral Space Force Station. The missions with support deployment of the satellite firm's Gen 2 satellite network.
OneWeb has signed a launch agreement with rival satellite firm SpaceX, after its original launch schedule was thrown into turmoil in the wake of Russia's invasion of Ukraine.