Qatar telecom company Ooredoo is in the final round of talks to carve out its portfolio of tower networks this year.
It's a move that has even drawn interest from American Tower Company (ATC), reported Bloomberg.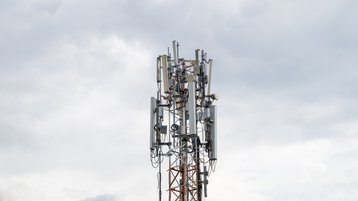 It comes as Ooredoo confirmed plans in September of last year to sell 20,000 of its towers as part of a sale-and-leaseback arrangement.
The company sold its Myanmar unit in the same month for a reported $576 million and is even considering selling its data center unit, although Ooredoo CEO Aziz Aluthman Fakhroo said the business plans to invest up to $1 billion in its data center business over the next five years to expand its capacity.
The firm told Bloomberg that it has had interest from 50 regional and international bidders for its towers unit.
It's estimated that the company's towers could be worth between $3 to $5 billion, with Saudi Arabia's Public Investment Fund, IHS Holding Ltd., and Helios Towers Plc among the other interested parties.
The spin-off of telecom towers has been a common theme for telcos across the world, with Vodafone, Deutsche Telekom, and CK Hutchison, all selling sizeable stakes in their respective TowerCo's in recent times to ease debt burdens impacted by the cost of rolling out 5G networks.
However, it's not a strategy backed by every operator, with Orange Group chief executive Christel Heydemann questioning the need for telcos to do this. Orange has its own separate tower company called Totem, but unlike many European operators, it's still fully owned by the French company.