Qatari telco Ooredoo, Kuwait's Zain Group, and TASC Towers Holding have entered into exclusive talks to combine their tower units.
Talks between the trio kicked off earlier this week over plans to create the Middle East and North Africa's largest tower company, reported Reuters.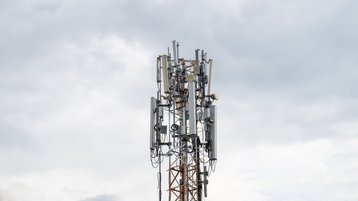 A potential deal will combine approximately 30,000 telecommunication tower assets in Qatar, Kuwait, Algeria, Tunisia, Iraq, and Jordan into a jointly-owned independent tower company in a cash-and-share deal.
Ooredoo has long been looking for a potential carve out of its 20,000 towers portfolio, confirming in a statement in September that it had engaged Morgan Stanley to finalize a deal.
"Both Ooredoo and Zain will retain their respective active infrastructure, including wireless communication antennas, intelligent software, and intellectual property with respect to managing their telecom networks," said the joint statement.
"This transaction will create a potential shareholder value uplift for both Ooredoo Group and Zain Group through a more efficient capital structure."
Not all of Ooredoo's tower assets will be part of the deal, with its towers business in Oman "following a stand-alone process", the company added.
Founded in 2003, Dubai-based TASC initially deployed telecom sites for mobile operators and equipment vendors, but has since evolved into a fully-fledged TowerCo, and manages a portfolio of over 10,000 towers.