DE-CIX North America, a subsidiary of Frankfurt-based Deutscher Commercial Internet Exchange (DE-CIX), recently announced it has obtained Open-IX certification for its Internet exchange serving the New York/New Jersey metro area. The Open-IX board granted its OIX-1 certification on March 9, after evaluating DE-CIX's ability to provide a neutral and disturbed Internet exchange service according to the industry association's standards.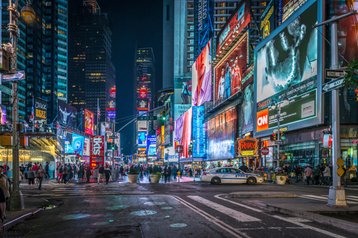 The vendor-neutral provider of peering services joins AMS-IX New York in becoming just the second Internet exchange to obtain Open-IX certification in the largest US market.
Good exchange guide
DE-CIX operates under the European-based, non-profit public peering model, which allows a service provider to pay for interconnection services on a per-port basis, rather than on the volume of traffic exchanged.
The Open-IX Association started its certification process for DE-CIX New York back in February, after the two organizations announced an agreement during an event in Texas.
"My team worked hard to develop DE-CIX New York into an exchange that adds value to the Internet ecosystem in the New York metro", noted Harald Summa, president of DE-CIX, in a press statement. "This confirms our high operational and technical standards," he added.
DE-CIX began its North American operations in 2013 with its New York Internet exchange. Since then, the German provider has added 111 access points at seven facilities throughout the city. The non-profit also runs Internet exchanges in Frankfurt, Hamburg, Munich, and Dubai.