The OpenStack Foundation, which manages the open source cloud project OpenStack, has changed its name and broadened its focus.
The group has become the Open Infrastructure Foundation, and will include various other technologies for containerized services and Edge delivery. The name change was announced at Foundation's latest global conference, held online this week. The announcement may not have been a huge surprise: since the beginning of 2019, that event series has gone by the name of the Open Infrastructure Summit.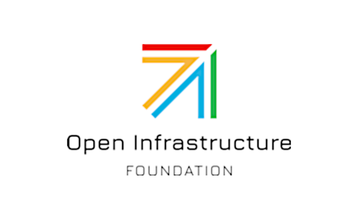 New members, new aims
The Foundation now has wider aims than just the OpenStack infrastructure as a cloud (IaaS) platform, and also announced new members including Alibaba's payments affiliate Ant Group and embedded software firm Wind River. It also announced support for the Magma project for mobile networks.
"Over the last 10 years since we started OpenStack, open source has experienced such rapid growth that today 99 percent of companies run open source components in their codebase," said Mark Collier, COO of the OIF. "As we look to the next decade of infrastructure, it's clear that open source is the way we'll get there, and a community-driven software approach is how we will do it."
Ant Group is involved in the Kata container development, which was the first open source project from outside OpenStack to be supported by the Foundation back in 2017. Ant Group runs Kata containers in production. on thousands of servers.
Wind River is involved in the StarlingX project which is designed for Edge-deployed, containerized open source infrastructure. Fiberhome is another company involved in StarlingX.
Magma is an open source software platform developed by Facebook for mobile core networks.
OIF also announced OpenInfra Labs, a pilot project aimed at allowing users to consume and operate clouds built from multiple open source components. It is based on the Mass Open Cloud produced by Boston University, Harvard, MIT, Northeastern, and UMass with other partners.
The OIF now has more than 60 members who can all call themselves "founding members" of the newly-renamed group. These also include AT&T, Ericsson, FiberHome, Huawei, Red Hat, and Tencent. There are more than 100,000 individual community members round the world, involved in projects including Airship, Kata Containers, OpenInfra Labs, OpenStack, StarlingX, and Zuul.