The OpenStack Foundation has released Ocata, the 15th iteration of the popular open source cloud platform. The latest release has focused on enhancing core compute and networking services and expanding support for application container technologies.
The Foundation has reported a 20 percent increase in production deployments of OpenStack year-over-year, with 71 percent of projects now in production or full operational use.
New software capabilities will be demonstrated at the upcoming OpenStack Summit in Boston in May.
Stabilize this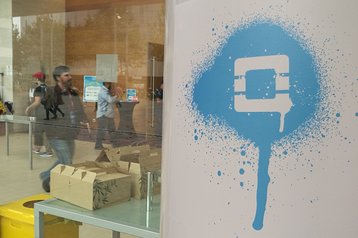 Ocata was rolled out just four months after the launch of the previous version, codenamed Newton. The shorter development cycle was meant to facilitate transition to a new release schedule, and developers were encouraged to improve the existing code base, rather than add new functionality.
Named after a beach near Barcelona (where the previous OpenStack Summit took place) Ocata saw participation of approximately 2,000 developers from 52 countries and 256 organizations.
Among other features, it brings extended support for containerization of OpenStack services for easier deployment and management, as more organizations begin to rely on smaller units of virtualization.
Linux-based application containers package apps and their binaries in individual virtual environments that require less overhead than virtual machines and enable easier management and improved portability of such apps.
The Foundation says projects that have seen the largest influx of new contributors since the last release are Kolla, Kuryr and Zun – all three focus on containerization within OpenStack.
Ocata also brings Mesosphere DC/OS support in Magnum, support for SUSE's distribution of Kubernetes, Kolla support for Kubernetes at the control plane, and Docker Swarm support in Kuryr.
"A year ago, people thought containers might be the death of OpenStack," said Jonathan Bryce, executive director of the OpenStack Foundation, "but they were actually a new source of momentum for the cloud platform. Using container orchestration frameworks to run OpenStack like an application makes it easier to operate. That means it takes fewer people to run the cloud, making OpenStack a more accessible and practical option to those running at smaller scale."