Major cloud providers with a presence in Sydney, Australia, have suffered an outage.
Oracle Cloud, NetSuite, and Microsoft's Azure all went down on the evening of August 30, Sydney time, after a lightning storm hit the area of Sydney housing the data center.
According to the WeatherZone, around 22,000 lightning strikes were recorded in the city over a span of just three hours, and around 30,000 people lost power as a result of the storm.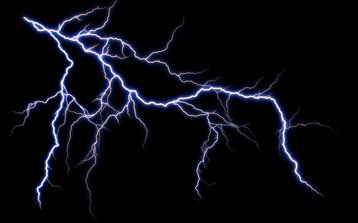 Oracle emailed customers at the time, informing them of the outage and sharing that it had started at 10:15 am UTC.
"We are still investigating an issue in the Australia East (Sydney) region that is impacting multiple OCI services. We have identified [the] root cause of service failures and are working to mitigate the issue," said the email. Up to 15 services were impacted, including Kubernetes offerings, OCI vault, and Exadata among others.
Microsoft similarly contacted its customers to let them know that its Azure cloud was experiencing issues. According to Microsoft, the outage occurred even earlier, around 8:30 am UTC, stating that the issue was caused by a "utility power surge" in the Australia East region.
The power search caused some of the data center's cooling units to switch off, thus causing Microsoft to "proactively power down" some of its compute and storage units to avoid damage.
Oracle-owned NetSuite, which was also impacted by the outage, said on its status page that the initial cause was extreme weather. "A lightning storm impacted the chiller plant in the Sydney data center, and most systems were temporarily shut down to reduce temperatures. The temperatures have stabilized, and the systems are being systematically powered up."
Customers impacted by the outage include the Bank of Queensland (BOQ) and airline Jetstar.
BOQ was having issues with its app and transactions were not being correctly reflected in customer accounts. The bank's services were recovered by 2:45 pm Sydney time, August 31.
Similarly, Jetstar found that customers were unable to log in, manage bookings, or check in for flights.
According to the Oracle System Status, many of the services have now been recovered and are fully operational while others are still in the process of restoration. Still flagged is the "Oracle Cloud Infrastructure data flow," with the company stating there is a "service disruption."
Microsoft Azure's latest update says that around 99 percent of storage services and impacted Virtual Machines have been recovered.
Several major data center providers have facilities in Sydney, including Digital Realty, Equinix, Global Switch, Macquarie Data Centres, Vocus, NextDC, NTT, Keppel, Datacom, and DCI. It is unclear which data center suffered the outage, though Macquarie has contacted DCD to confirm that it was not one of their facilities.
Microsoft suffered a similar outage at its Azure West Europe region in July 2023, after a rare summer storm in the Netherlands damaged a fiber connection between two Microsoft data centers. The cloud giant has plans for its own data center campus in Syney's Kemps Creek.