Oracle has launched a new cloud region for the Australian government.
The company this week announced the new Oracle Cloud for Australian Government and Defense in Canberra.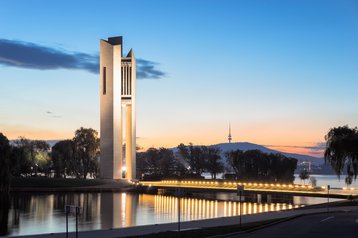 Offering more than 100 services, the new region is physically isolated from Oracle's other public and government cloud regions and shares no backbone connections with them, including the company's existing Sydney and Melbourne public regions.
The region has completed the Information Security Registered Assessors Program (IRAP) process to comply with the Information Security Manual (ISM) PROTECTED controls.
The company relies on leasing facilities rather than building its own but hasn't said which provider it is using. The likes of NextDC, Macquarie DC, CDC, Equinix, and DCI operate facilities in Canberra, while Stack is also developing in the city.
"The Australian Capital Territory (ACT) Government welcomes Oracle's investment in this new capability here in Canberra," said Andrew Barr, chief minister and treasurer at ACT Government. "The cloud region will be an important addition to our city's digital infrastructure and adds to the depth and breadth of the capabilities that our cyber security sector can offer."
Oracle now has a total of eight government regions across the US (five), UK (two), and Australia.
"Building on our experience with sovereign government regions in the US and the UK, Oracle is providing the Australian government with cloud infrastructure that has the same services and consistent global pricing as our public cloud regions. Why should governments have to pay more and get less?" said Rand Waldron, vice president of global government sector at Oracle.
"This region, restricted to the government community, will make it easier for Australia to bring its most important systems to the cloud and take advantage of the unique efficiency, support, and capability that Oracle offers to drive their mission success."
In the US, Oracle has Government regions in Ashburn, Virginia, and Phoenix, Arizona, and DoD regions in Ashburn and Phoenix as well as Chicago, Illinois. In the UK, the company operates Government regions in London, England and Newport, Wales.