Orange is deploying solar panels at two data centers in the Ivory Coast and Burkina Faso.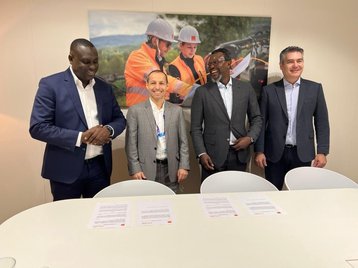 "Orange Cote d'Ivoire is partnering with the SolarX Group to solarize two large data centers in West Africa, in Côte d'Ivoire (Yamoussoukro) and Burkina Faso (Ouagadougou)," energy firm SolarX said this week.
SolarX, part of investment firm Omnium Invest, provides solar panel deployments in West Africa. The company said the deployments will cover around half of the Orange data center's needs in Assabou (Yamoussoukro) and 37 percent of the requirements for the telco's facility in Balkuy (Ouagadougou).
Neither the specifications of the data centers nor the size of the solar deployment were shared. Local press reports that the deployments will average around 1MWp.
"Pursuing its ambition to be a green operator and achieve net zero carbon by 2040, the Orange Côte d'Ivoire Group is accelerating the use of renewable energy to reduce the impact of its activities on the environment," Orange Côte d'Ivoire said.
Orange has previously deployed solar panels at its GOS (Groupement Orange Services) data center in Grand Bassam, Côte d'Ivoire. The company has deployed more than 780 panels on and nearby the 1.3MW facility in partnership with Butec, covering around half of the site's daytime power consumption.
The company is also planning to deploy 5MW worth of solar panels at its teleport in Bercenay-en-Othe, France.