OVHcloud is in exclusive negotiations to acquire hyperconverged infrastructure specialist Gridscale.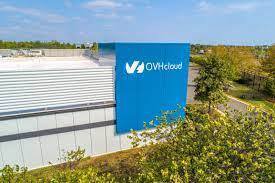 The acquisition will help OVHcloud with its Edge computing aspirations and is expected to close by the beginning of 2024 with no impact on fiscal year 2023. The value of the deal has not been shared.
Gridscale is based in Germany, with operations also in Austria, Switzerland, and the Netherlands. The company offers multi-tenant infrastructure-as-a-service and platform-as-a-service solutions and bases its business model on its ability to provide public cloud services on a limited infrastructure.
The acquisition will expand French cloud company OVHcloud's potential for on-premises cloud offerings as well as help the company with its plans to open several new cloud regions by 2026, the company said.
The employees and management team of Gridscale will join the OVHcloud workforce and its customers will have their Edge computing solution integrated into OVHcloud products.
Michel Paulin, CEO of OVHcloud, said: "We are impressed by the solutions developed by the Gridscale teams, which we will be delighted to integrate into OVHcloud. Our solutions and know-how are highly compatible and very complementary.
"The combination of our different technologies will allow us to accelerate our deployment of Edge computing solutions and our geographic expansion while optimizing our capital allocation."
OVHcloud has a presence in 37 data centers across four continents, where it serves over 1.6 million customers in 140 countries. It most recently launched a presence in Mumbai, India, though did not share any details about its location or specifications. In 2021, the cloud provider lost an entire data center in a fire, an incident that the company refuses to discuss further.
In June this year, the company rearchitected its VMware offering to provide 10Gbps of guaranteed bandwidth. The company also 'guarantees' a 99.95 percent uptime, despite recent history.