Paratus Zambia has announced an investment partnership with Meta that will see the company connect underserved areas in the country with fiber networks.
Paratus Zambia, which is part of the Paratus Group, will build a 900 km open access metro fiber network in 10 Zambian cities and towns, according to ITNews Africa.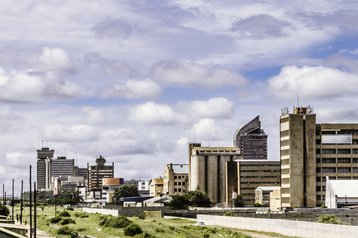 The company will own, build, and operate the network while providing wholesale services to mobile network operators and Internet service providers.
This build is set to generate around 500 new jobs for local communities, while the network will connect to the Paratus carrier-neutral data center in Lusaka, the country's capital city.
The metro fiber will be available in Kitwe, Ndola, Livingstone, Chingola, Chililabombwe, Solwezi, Chambishi, Kabwe, Luanshya, and Mufulira.
Split into two phases, the first phase is expected to deliver fiber to six cities in January 2023, although it's not known which cities these are. The remaining four cities will get the fiber connectivity before the end of 2023.
Work is already underway, according to Paratus Zambia MD Marius Van Vuuren, with the company aiming to complete the first 280km by November, ahead of activation by early January.
"This is a significant relationship for Paratus not only because of its importance to the Zambian economy but also because we will be helping to provide millions of people and hundreds of businesses with the opportunity to connect to the Internet via a faster and more secure fiber network," said Van Vuuren, as quoted by ITNews Africa.
Paratus has a strong footprint in Africa, with operational teams in seven countries, including Angola, Botswana, DRC, Mozambique, Namibia, South Africa, and Zambia. Beyond this, its extended network provides a satellite connectivity-focused service in 37 African countries.
Earlier this year, Paratus launched a new data center in Namibia, just outside the country's capital city, Windhoek. It is the company's first facility in the country.
Specifications of the purpose-built facility dubbed Armada weren't shared, but the company said it was the largest in the country and built to Tier III standards. On its website, Paratus said the campus is backed up by generators to deliver up to 2MVA and has on-site solar panels.
Paratus Group has two data centers in Angola and last year it completed its Zambian facility. It announced plans to develop another data center in Namibia in 2021. Paratus Namibia also hosts its own Earth station.