Patrick Drahi has increased his stake in BT to 24.5 percent, just days after the telco announced plans to cut 55,000 jobs by the end of the decade.
Billionaire Drahi, founder of French telco Altice, reiterated that he does not intend to make a full takeover of the British telecoms group or want a place on the company's board.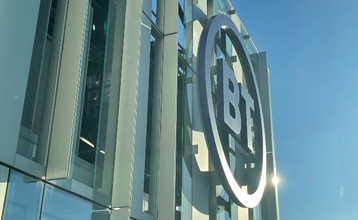 Financial terms of the deal were not disclosed.
Drahi increased his stake in BT from 18 percent, after upping it last summer from the 12.1 percent he initially acquired in the company in 2021 for £2 billion ($2.48bn).
This was heavily scrutinized at the time by the UK government, with business secretary Kwasi Kwarteng calling it in for a full national security assessment in May 2022.
His Altice UK subsidiary is the biggest shareholder in BT, ahead of Deutsche Telekom, which owns around 12 percent but previously outlined its regret at buying the shares.
Last week, BT's chief executive Philip Jansen heralded the role AI will play in the future for BT while also revealing the biggest job cuts in the company's history.
BT employs 130,000 people globally, and is one of the country's biggest employers but will have a much leaner workforce by 2030, with up to 55,000 at risk.
Drahi's Altice owns SFR, the second-biggest in French mobile operator after buying the telco in 2013. In 2021, Drahi put in a bid to acquire satellite operator Eutelsat, which was turned down by the company.