Dutch data center firm Penta Infra has raised €75 million ($83.5m) through a new financing deal.
Amsterdam-based Penta is a private equity fund focused on European data centers with facilities in the Netherlands, Germany, and Denmark.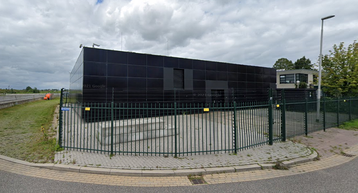 The loan is tied to meeting specific sustainability targets including energy efficiency, heat recovery, and on-site power generation; the money will be used to further expand Penta's data center portfolio in Europe.
Law firm Dentons was Penta's advisor, with Dutch bank ABN AMRO as the sole lender for this round of financing.
The company owns 10 data centers across the three countries. In Germany, it has facilities in Leipzig, Berlin (2), Düsseldorf, Cologne, and Hamburg currently totaling 21MW, and has more in development in Munich and Hamburg. It owns three data centers in the Netherlands in Geleen and Leeuwarden (2) totaling 2MW, and has a single 2MW facility in Copenhagen, Denmark.
Penta Infra acquired the data center in Hamburg in May 2021, and in June the company acquired a Sentia data center outside Copenhagen. It acquired the two Leeuwarden facilities after buying DataCenter Fryslân in 2020.
Sustainability-linked financing is quickly becoming a common trend amongst data center and telco firms. The likes of NTT, Aligned, Airtrunk, KPN, Baidu, Atos, Digital Realty, Flexential, and Nabiax all raised new funds or converted existing debt to include interest rates tied to sustainability and ESG goals in the last 12 months.