Brazilian data center firm Elea Digital has acquired a data center in Porto Alegre from TIM Brasil.
The first phase of the newly-acquired POA2 has a capacity for 500 racks. The Piemonte Holding-owned company this month said it aims to expand the facility, located in the south of the country in Rio Grande do Sul, in the future. Terms of the deal were not disclosed.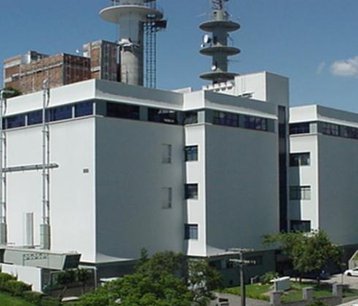 "Today, the data center has a space of 4,000 sqm (43,000 sq ft), with 1.2 MW of installed power and 5MW of expansion potential, in addition to being a potential landing point for submarine cables, capable of connecting Brazil to the United States, Uruguay, and Argentina. We are working to expand and bring a quality digital infrastructure to connect companies in the South region" said Alessandro Lombardi , CEO of Piemonte and President of Elea.
The company already has a presence in Porto Alegre in a 2.5MW facility with capacity for 820 racks across 1993 sqm (21,450 sq ft), and now seven overall in the country.
TIM Brasil is the Brazilian subsidiary of Italy's TIM/Telecom Italia, and was launched in 1995. Reports of the sale surfaced in the local press in August, with TIM due to continue leasing space in the facility. The company is in the process of migrating a large number of its systems to the cloud.
Founded by Piemonte Holding in 2019, Elea Digital operates six other data centers totaling around 10MW across Brazil in Porto Alegre, Curitiba, Brasília (x2), Rio, and São Paulo.
Piemonte bought the five data centers from struggling Brazilian telco Oi earlier last year for R$367 million ($70 million) and folded them into Elea. The company then bought a 5,225 sqm (56,200 sq ft) data center in Rio de Janeiro from Brazilian media firm Globo in a sale-leaseback deal.
In October 2021, Goldman Sachs Asset Management invested an undisclosed amount in Elea.
A version of this story appeared on our Brazilian edition.