PLDT has agreed to sell just over 1,000 telecommunication towers as part of a sale and leaseback deal with Frontier Tower Associates Philippines.
The deal is expected to net the Filipino telco company $220 million and continues the firm's strategy of selling its tower assets.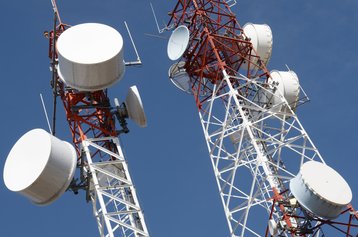 This latest sale follows reports in October of last year that PLDT was gearing up to sell 2,000 of its towers as part of plans to raise capital for network expansion.
Frontier, which is backed by KKR, will scoop up 1,012 towers from PLDT subsidiaries Smart Communications Inc. and Digitel Mobile Phils. Inc., reports Bloomberg.
"This transaction cements our relationship with one of the largest independent tower companies in the country, providing the group with another important partner to support our expansion while unlocking additional value," said PLDT Chairman Manuel V. Pangilinan.
Frontier previously agreed to buy 3,529 towers in the Philippines from Globe Telecom in December 2022.
Last year, PLDT revealed plans to initially sell around 6,000 towers – half its total portfolio – for more than $950 million, before announcing further plans to sell towers.
More recently, PLDT has been exploring the possibility of selling a 'significant minority stake' in its data center assets. The company is working with financial advisers as it weighs bringing in an investor into its data center business; a transaction could value the business at $700 million to $800 million. Discussions are preliminary and the company could decide against a deal, noted sources familiar with the matter last month.
PLDT previously considered a sale of the data centers in 2021 – valuing the business at around $500 million – but the process was later put on hold.