Princeton Digital Group (PDG) is building a 48MW multi-story data center campus in Navi Mumbai (New Bombay), India.
The greenfield campus will have two buildings and will be aimed at hyperscalers. It will be ready for service in 2022, according to the announcement from the Singapore-based APAC data center developer.
PDG's first Indian DC campus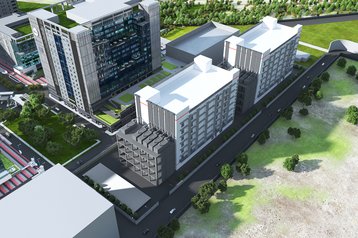 The campus is PDG's first outing in India: "We are delighted to announce the build of our first data center campus in India," said Rangu Salgame, chairman and CEO of PDG.
In a briefing to DCD, PDG revealed that the campus consists of two adjacent multi-story buildings with six data floors, giving a total of 12 data halls, each with 4MW of power. Vipin Shirsat, PDG's managing director, India, is confident the company will sell more than one of these halls in the first phase, and have it operational by the end of 2022.
"Our ambition is to be one of the largest, pan-national hyperscale data center providers in the country over the next three years," Shirsat said.
In the past three years, PDG has put together "a portfolio of 18 data centers, with over 350MW, across four countries – China, Singapore, Indonesia, and India," said Salgame. PDG's growth has been backed by $500 million initial funding from Warburg Pincus, with an additional $360 million in October 2020, led by Ontario Teachers' Pension Plan Board as well as more funds from Warburg Pincus.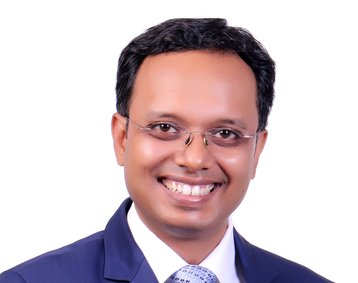 Land is at a premium
The two buildings each have a ground floor with six data center floors above it, Shirsat told DCD: "In Navi Mumbai, land is extremely expensive, so a G+6 format G+6 is fairly standard. We are confident we will do more than 4MW in the first phase."
Mumbai is the largest data center market in India according to Shirsat, who predicted that Mumbai's data center market will grow at 22 percent per year until 2023. Navi Mumbai, built on the mainland across from the seven islands of Mumbai itself, is the site of data center expansion, said Shirsat: "As the largest data center market in India, Mumbai houses 31 percent of the nation's colocation footprint even as providers move further inland through Navi Mumbai which is considered a submarket of Mumbai."
Along with most of PDG's early executives, Shirsat is a veteran of Tata's data center division which was bought by ST Telemedia of Singapore in 2016. His team is focused on serving hyperscale customers across the APAC region, which means providing a very uniform set of services in a disparate group of countries.
In India, one priority is ensuring reliable power: "We have an agreement with the utility which ensures an extra amount of power can be allocated. The high tension line passes very close by the Navi Mumbai site, and there is a substation right next to it, which ensures scalable power to the site."
The site is in a temperate zone, which can have temperatures going up to 40C in summer, but PDG intends to minimize water use at the data center, while minimizing the environmental impact,: "We are planning to reduce our dependence on water, to ensure sustainablity, and will have chillers with higher set point temperatures, ensuring lower energy use. The site will have 48 hours backup power supply."
PDG plans to use renewable energy where possible, and will certify the building to local standards. "The kind of customer we are talking to is very conscious of stustainability," he said. The data center design will be intended to achieve reliability equivalent to Uptime Institute's Tier III standard, but certification isn't required for a sophisticated hyperscale market.
The company bought a Singapore facility previously owned by US provider IO. It also bought 70 percent of Indonesian telco XL Axiata, and is building a new hyperscale facility, JC2 in Indonesia.