Belgian IT firm Proximus Group is partnering with Google to offer sovereign cloud services in Europe.
The companies this month announced a five-year agreement to deliver sovereign cloud services in Belgium and Luxembourg.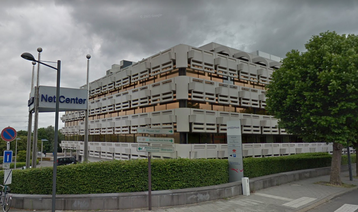 The deal will see Proximus use Google's Distributed Cloud Hosted solution to offer a 'disconnected sovereign cloud solution' to governments, regulated enterprises, and international organizations.
Adaire Fox-Martin, president of Google Cloud go to market & head of Google Ireland, said: "Data sovereignty is vital to European and international organizations as they digitize their operations and deploy the latest cloud innovations. These sovereign cloud solutions will help ensure that public and private-sector organizations can advance their digital transformation agendas using the latest technologies without compromising on the security and sovereignty of their data and systems."
Announced in October 2021, Google's Distributed Cloud Hosted provides on-premise options to public and private entities with strong data residency, security, and/or privacy requirements.
Cloud Hosted does not require connectivity to Google Cloud at any time to manage infrastructure, services, APIs, or tooling and uses a local control plane provided by Anthos for operations. Google's previously announced partnership with T-Systems in Germany uses Distributed Cloud Hosted.
The EU's strict data privacy laws can clash with the US extra-territorial regulations that companies such as AWS, Google, and Microsoft may be subject to. The hope with sovereign cloud offerings is to offer services from American companies managed entirely by European organizations, in theory allaying concerns about data being sent across the Atlantic.
"We are extremely proud to announce the first Google cloud disconnected solution in the Belux region," said Guillaume Boutin, CEO of the Proximus Group. "This is a major milestone as Proximus, partnering notably with LuxConnect, will be able to guarantee full operational sovereignty for its clients – on the EU's terms. Proximus will moreover leverage its vast cloud services experience in order to bring these disconnected cloud services to the Belgian and Luxembourg markets."
Proximus said it plans to work with LuxConnect, a data center operator owned by the Luxembourg state, to offer the solutions. The company operates data center campuses in Bissen and Bettembourg in Luxembourg.
Paul Konsbruck, CEO of LuxConnect, said: "This agreement combines the strengths of both partners - Google Cloud's trusted leadership and innovation with the power of Proximus' experienced teams to deliver a unique offering in the region."
Proximus operates data centers in the Evere and Machelen areas of Brussels in Belgium. In 2021 the company signed a deal with HCL to allow the IT company to run Proximus' on-premise private cloud infrastructure.