Pakistan Telecommunication Company Limited (PTCL) has confirmed that it has been authorized to submit a binding offer for the takeover of an unspecified mobile operator.
The telco is widely reported to be Norwegian carrier Telenor, which has previously signaled its intention to exit the market.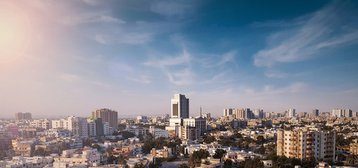 In a letter to the Pakistan Stock Exchange on September 1, state-owned PTCL confirmed it's received board clearance to make an offer to acquire the shares of a target company.
PTCL was given the go-ahead to explore potential investment opportunities in Pakistan's telecoms market earlier this year and was reportedly preparing to submit a non-binding offer to buy Telenor Pakistan, which serves close to 50 million customers in the country in February.
An exit from the market is estimated to be worth around $1 billion for Telenor, with the operator working with potential investors over a deal.
PTCL has said that reports of a deal with another telecoms company are "premature" and "speculative."
The business is majority-owned by UAE-based e& group (formerly Etisalat) and partly owned by the Pakistani government.
The company has a presence in the mobile sector through its wholly-owned subsidiary Pakistan Telecommunication Mobile Limited (PTML), which uses the Ufone brand and has over 24.5 million subscribers in Pakistan.
Telenor completed its exit from Myanmar last year after agreeing to sell its local operations to Lebanese holding company M1 Group for $105 million.
However, this deal was marred in controversy, as the 2021 Myanmar coup d'état brought a brutal military junta into power. The military told telcos "to fully implement intercept technology they had previously been asked to install to let authorities spy on calls, messages, and web traffic and to track users by themselves," forcing Telenor to try to offload the division, and getting caught in European Union sanctions.