QTS is acquiring 400 acres of land in South Carolina's York County for a new data center campus.
Citing York County real estate records, BizJournal reports two entities affiliated with QTS Realty Trust LLC acquired a total of approximately 400 acres off S.C. Highway 274 in recent weeks for more than $11.2 million across three purchases.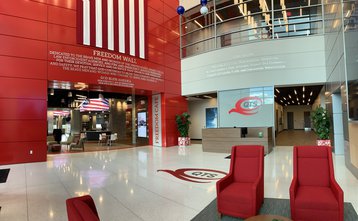 One of the entities, QTS York I LLC, acquired its land from Catawba River Investments LLC, records show. The other entity, QTS York II LLC, acquired its land from York County.
The Daily Herald reports one of the portions of land was at 2107 Hands Mill Highway, and the other was at 5805 Campbell Rd, a neighboring plot.
York County's portion of the land, located at 2157 Hands Mill Highway, was sold to the developer as part of 'Project Cobra'; a $1 billion data center project first revealed in June 2023. The county council is considering a number of tax breaks for the development.
Project Cobra intends to "acquire, construct and install land, buildings, improvements, fixtures, machinery, equipment, furnishings and other real and/or tangible personal property constituting a new data center facility in the County," council documents state.
Details around number, size, and capacity of the data center campus are unclear at this time. The site on Hands Mill Highway is largely greenfield land.
York County is in northeast South Carolina, east of Greenville and Spartanburg, and close to the city of Charlotte over the border in North Carolina.
Google has a presence in both South Carolina in Berkeley County to the south of the state, and North Carolina in Caldwell County. Microsoft is developing data centers in North Carolina in Catawba County. Meta has a campus in North Carolina's Rutherford County, while Apple operates a site in Catawba County.
Local operators DC Blox and Dartpoints have a presence across South Carolina. Operators including TierPoint and Flexential operate sites over the border in Charlotte.
Blackstone-owned QTS currently has no presence in South or North Carolina. It does have two sites in neighboring Georgia in the Atlanta area, and a third campus in development in Fayetteville.