Qualcomm Technologies, Inc. is partnering with American Tower.
The chip provider this week announced a strategic collaboration with the tower company aiming to 'advance network architecture and accelerating near-Edge applications.'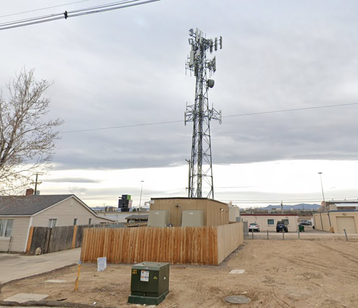 Under the partnership initiative, system integrator Xingtera, Inc. will be installing a 2U Arm-based server XT-iES865-80 at an American Tower Edge data center located in Denver, Colorado.
"Qualcomm Technologies is at the forefront of reorganizing the compute ecosystem, and we're looking for ways to catalyze the transition by driving even greater reliability, security, connectivity, resilience, and latency," said Jeffery Torrance, senior vice president, and general manager, Connected Smart Systems, Qualcomm Technologies, Inc. "We realize this undertaking takes an ecosystem of global technology leaders – all who want to reinvent how compute, storage, networking, and lowest cost routing come together. This collaboration with American Tower further positions Qualcomm Technologies as the Edge partner of choice for the cloud economy."
American Tower is the majority owner of data center provider CoreSite, but also has plans for a major Edge roll-out. The company currently operates a number of small Edge colocation sites in Pittsburgh, Pennsylvania; Jacksonville, Florida; Atlanta, Georgia; Austin, Texas; and Denver and Boulder, Colorado.
However, last year American Tower said it had identified more than 1,000 sites that could support 1MW Edge data center locations.
Under this partnership, Qualcomm said it aims to 'build and deploy a new class of scalable computing resources at the near Edge,' targeting Edge use cases including artificial intelligence, cloud computing, 5G, Cellular Vehicle-To-Everything (CV2X), and autonomous system operations.
The Denver site, opened in 2020 and located at 5041 Broadway, totals 33 sqm (360 sq ft) in size with a capacity of 100kW. The site includes eight cabinets comprising 20 quarter-cabinet lockers and three full cabinets.
"American Tower offers distributed real estate to enable next-generation applications regardless of the end user's location. We are where you need the edge to be," said Jake Rasweiler, senior vice president of US tower innovation at American Tower. "We are very excited about the opportunity to bring together our organizations with the goal of advancing Edge technology."
Qualcomm said the 2U server incorporates 80 Qualcomm QCS8250 chipsets in one server, which is equipped with native Android support and designed to support mobile ecosystem partners and developers building mobile gaming and multimedia applications.
"XT-iES865-80 servers located inside the Edge data center next to an American Tower 4G/5G cellular site provides best-in-class app experience for mobile users and helps drive excellent ROI for PaaS and SaaS businesses," said Yuqing Niu, chief executive officer of Xingtera, Inc.