Managed hosting specialist Rackspace has updated its range of bare metal cloud servers, adding more power to what was already considered high performance infrastructure.
The new OnMetal Cloud v2 service is built with second generation Open Compute hardware, featuring the latest Intel Xeon E5-2600 v3 CPUs and much faster storage. These remote servers can be managed just like dedicated servers in your own data center.
OnMetal is now available worldwide; however the data centers that host the actual machines remain in the US and the UK.
"Running core infrastructure on hardware like Rackspace's OnMetal is the closest thing we have to an assured advantage: lower latency and more requests served with no changes to the code," commented Jonathan Ellis, co-founder of non-relational database company DataStax.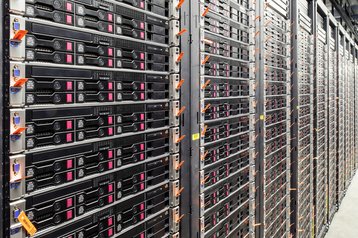 Heavier metal
OnMetal was launched in 2014 to offer bare metal, single-tenant servers powered by OpenStack. The service was designed for customers who can't get the performance they need from virtual machines.
Bare metal infrastructure is customizable and can scale quickly and easily, with Rackspace claiming that its customers can provision a new server in just two minutes using the OpenStack Nova APIs.
Thanks to these properties, OnMetal servers have been positioned as the perfect infrastructure for emerging data-intensive workloads from applications like Cassandra, Spark and Docker.
OnMetal currently supports Linux, but support for Windows Server is expected to be added in the second quarter of 2016.
The new servers feature more powerful processors and improved storage, with up to 800 GB of local boot drive SSDs in a RAID 1 mirrored configuration. Rackspace says better storage drives can deliver improvements of 250 percent in write performance and 40 percent in read performance.
The new OnMetal v2 servers are also more useful in hybrid cloud environments, thanks to integration with Cloud Networks and RackConnect software. The latter enables customers to link their dedicated servers to Rackspace's own fully managed cloud. The third version of RackConnect will be available in the second quarter of 2016.
"With the fastest deployment times in the industry and unmatched performance, OnMetal is the leading bare metal offering and the largest public deployment of OpenStack Ironic in the world," said Paul Voccio, vice president of software development at Rackspace.
"With the combination of new features and performance capabilities in the next generation of OnMetal, it can be a solution for many customers seeking OpenStack as the platform to run their most demanding workloads."