Cloud computing services provider Rackspace is experiencing a major outage with its Hosted Exchange environment.
The company blamed the issue on an undisclosed "security incident." The service went down on Friday, 2 December, and is still unavailable.
On social media, users report being unable to contact customer services and worry about lost sales due to being unable to send or receive emails.
Update: The company has confirmed that the outage is due to a ransomware attack.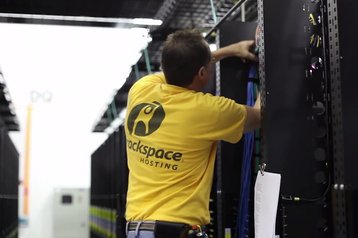 "We experienced a significant failure in our Hosted Exchange environment," Rackspace said in a status update. "We proactively shut down the environment to avoid any further issues while we continue work to restore service."
The company encourages admins to configure and set up their user's accounts on Microsoft 365 - something that customers have said isn't as easy as it sounds (especially as the company pitches its products to a lot of small businesses).
Rackspace said that those struggling should call its service line, but users say they are left on hold for hours and then disconnected.
The company claims that over the past two days it has restored email services to thousands of customers on Microsoft 365.
Rackspace said that its "security and operations teams continue to work both internally and closely with outside experts to determine the full scope and impact of the issue involving our Hosted Exchange environment," but has yet to detail what the incident is.
Cybersecurity experts note that the hosted Exchange had several known unpatched security issues.
Update: The company told DCD in a statement at 10:59 PM EST: "We continue to help customers leverage Microsoft 365 as an immediate resolution path. So far, thousands of customers have successfully moved tens of thousands of users to this platform. All our available resources have been added to assist customers through chat and phone support channels. As hold times can be long, we encourage customers to utilize our callback feature to secure their place in the queue and receive a call when a Racker becomes available. For assistance, please join us in chat or call +1 (855) 348-9064. (INTL: +44 (0) 203 917 4743). For more information, please see our status page: https://bit.ly/3ui4CGk"