Japan's Rakuten Mobile has opened up its Rakuten Open RAN Customer Experience Center in the UK.
The new center forms a collaborative effort between Japan and the UK to work towards the European advancement of Open Radio Access Networks (Open RAN).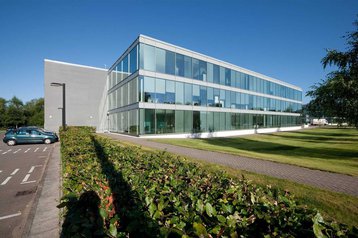 The center was opened earlier this week (March 28) and is the result of a joint commitment by Japan's Ministry of Internal Affairs and Communications (MIC) and the UK's Department for Science, Innovation and Technology (DSIT) to increase telecommunications supplier diversity.
According to Rakuten, the center will serve as a European hub for interoperability testing around the viability of Open RAN in new and existing networks.
This center will host workshops and events showcasing the latest Open RAN hardware and software, while also being open to telcos and industry suppliers in Europe and the Middle East for testing.
Rakuten's role in the UK's Open RAN push comes just a month after it was announced that the UK government selected Rakuten and fellow Japanese operator NTT Docomo to work with local businesses to advance the development of Open RAN technologies in the country. Japan has similar partnerships with other countries including the US, Australia, India, and Singapore.
"As Japan and the United Kingdom strengthen their technological collaboration, MIC of Japan believes the opening of Rakuten Symphony's Open RAN Customer Experience Center is truly meaningful for the evolution of secure and smart 5G in the UK and Europe," said Yuki Naruse, director for international policy coordination, international economic affairs division, global strategy bureau, Ministry of Internal Affairs and Communications, Japan.
"MIC intends for the center to contribute to [the] diversification of the telecommunications supply chain and will enhance interoperability among Japanese and international suppliers by increasing awareness about Open RAN in Europe and around the world."
In August of last year, Rakuten launched its own Rakuten Mobile Open Innovation Lab in Tokyo, to push Open RAN advancements, in particular around virtualized Open RAN (vRAN).
As for the UK, the country has made no secret of its desire to push Open RAN technology, which seeks to promote a new breed of telecoms kit that allows providers to 'mix and match' solutions from multiple vendors which is not possible under the current network setups.
The UK government revealed last year that it will invest £250 million ($306m) to put the country at the forefront of 5G innovation, which includes pushing Open RAN initiatives, with the US, Canada, and Australia backing the UK's plans for more open and secure networks.