A new report suggests that the US is concerned about the Chinese expansion of ground stations in South America.
The report, released by the Center for Strategic and International Studies (CSIS) states: "China's space network in South America is part of a broader push by Beijing to establish itself as a leading global space power and partner of choice in space for middle-income economies."
Concerns are surrounding the potential the network offers to spy on, monitor, or even potentially target the US and other nations' space crafts.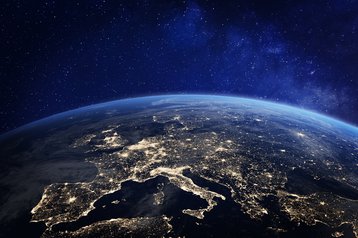 China currently has ground station presence in Argentina, Brazil, and Venezuela, as well as services in Chile provided by the Swedish Space Corporation.
While it is not unusual for countries to host ground stations in other locations: the US for example has ground stations in Norway, Germany, and Australia, the agreements between China and their host countries are 'opaque', raising concern about their potential for military use, as well as concerns that the China National Space Administration is 'overshadowed by the military'.
The risks "stem from the far-reaching influence of the People's Liberation Army (PLA) within China's space ecosystem," the CSIS report states, adding that the "PLA Strategic Support Force (PLASSF)—which is responsible for space, cyber, and electronic warfare—has a hand in virtually all Chinese space activities."
For example, the Espacio Lejane ground station in Neuquen, Argentina is owned by the China Satellite Launch and Tracking Control General (CLTC) and is part of the China Deep Space Network which supports lunar and interplanetary missions such as Chang'e-5 and Tianwen-1 says in its contract with the Argentine government that they will 'not interfere or interrupt' normal activities at the station within the 50-year agreement.
A 2019 statement from Admiral Craig Faller, then commander of the US Southern Command at the Neuquen station, said that the infrastructure there had the ability to "monitor and potentially target the US, allied, and partner space activities."
Tensions between the US and China are nothing new. Earlier this year, the US Federal Communications Commission declared several Chinese telecoms companies as 'national security threats' including China Mobile, Pacific Network Corp, China Unicom, China Telecom, Huawei, ZTE, Hytera, Hikvision, and Dahua.