The US government has launched a formal review into the cloud unit of Chinese tech giant Alibaba, Reuters reports.
The Biden Administration is investigating whether the company poses a national security risk, according to three people briefed on the matter.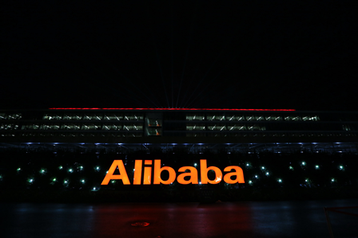 The probe focuses on how the company stores US clients' data, including personal information and intellectual property, and looks at if the Chinese government could access that data.
It is also analyzing the potential for the Chinese state to disrupt access by US users to their information stored on Alibaba data centers.
The US government has the power to put restrictions on Alibaba Cloud, or ban US citizens from using the service. The investigation is being led by the Commerce Department's Office of Intelligence and Security, set up by the Trump Administration.
Alibaba Cloud does not have a large presence in the US, with annual revenues of less than $50 million, according to Gartner. However, any US sanctions would kill chances of growth in the region, and impact its success in other markets, including Europe.
The business reported $9.2 billion in revenue globally in 2020, with the vast majority coming from China. It has partnerships with US companies like Ford, HPE, and IBM's Red Hat.
In 2020, Equinix added a number of Alibaba data centers to the Equinix Cloud Exchange Fabric.
That year, the company said that it would add 5,000 people to its cloud unit and spend $28bn on the division over three years.