Warburg Pincus and Macquarie Asset Management are reportedly nearing an investment in Chinese data center firm Bohao Internet Data Services Ltd.
Bloomberg reports that the two investment companies plan to invest about $450 million in the Guangzhou-based company, which would value it at around $1 billion.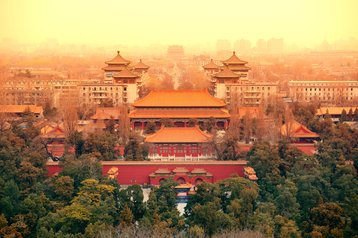 Talks are at an advanced stage and an agreement could be reached soon, according to the publication's unnamed sources. All three companies declined to comment.
According to its website, Bohao has delivered 400,000 sqm (4.3 million sq ft) of data centers to customers in the Greater Bay Area, Beijing, Tianjin, the region around Shanghai, and Chengdu and capacity for more than 100,000 cabinets.
In 2020, the company reportedly received RMB 2 billion ($295 million) in Series A financing.
Macquarie Asset Management has already invested in Bohao; the investment firm closed its third Asia-Pacific regional infrastructure fund in May 2022 and noted the fund had already invested an unspecified amount into Bohao Internet Data Services.
Macquarie Asset Management currently manages investments in AirTrunk. It has also invested in Aligned Data Centers and Netrality Data Centers in the US, and recently took a stake in STT GDC's UK Virtus unit.
Warburg Pincus has previously invested in Princeton Digital Group, JD.com's infrastructure asset management unit JD Properties, property developer D&J China, ESR Cayman, and Vnet (formerly 21Vianet).
A number of Chinese and southeast Asian companies have been eyeing data center sales and/or fundraises in the last 18 months.
VNet is subject to two acquisition offers from local investment firms.
Last September, Bloomberg reported that PLDT was considering selling its ePLDT/Vitro data center business for around $500 million. However, the company's chairman recently suggested the company had cooled on the idea following the sale of a large number of cell towers.
Globe Telecom recently announced it was selling a stake in its newly-spun out data center business to STT GDC and Ayala Corp after reports had circulated about a potential sell-off.
Ooredoo's Indonesian Unit PT Indosat was also reported as considering a sale of its data center business in September, later announcing BDx as the preferred bidder. The deal has now seemingly closed.
Thai conglomerate Charoen Pokphand Group was reported in September 2021 as looking to sell its TrueIDC unit; more recent reports suggest a partial sale is being considered.
Following rumors about seeking a sale in April 2021, DigitalBridge acquired PCCW's data center unit in July 2021, comprising facilities across Hong Kong, mainland China, and Malaysia now under the Vantage moniker.
GLP was seemingly close to a sale of its data center business to GDS last year, and is still looking for an investor to take a stake in the unit.
Bain Capital-backed ChinData is also reportedly exploring a sale, with GDS and EdgeConneX cited as interested parties.
Malaysian telco Time Dotcom is looking to sell its Aims Data Centre unit, with DigitalBridge, I Squared Capital-owned BDx, Stonepeak-backed Digital Edge, Temasek Holdings' STT GDC, and Equinix all suggested as potential bidders.
UK-based Global Switch, which has facilities in Hong Kong and Singapore, is reportedly up for sale and attracting interest from the likes of PAG, AustralianSuper, Blackstone, KKR, Brookfield Asset Management, EQT Partners, DigitalBridge Group, Digital Realty, NextDC, and Equinix.