Machine to Machine (M2M) communications specialist RF Code has tagged a total of three million devices in a bid to perfect the automated optimization of data center operations.
RF Code claims it can save data center operators millions on their existing infrastructure investment by placing measurement and management software onto as many points of the infrastructure as is technically possible. By sensing all the events typical to a data center – ranging from temperature variations to the build up of network traffic – it can pass information onto management agents that can automatically make intelligent decisions to rectify problems.
Timely interventions on potentially expensive incidents, such as the failure of a cooling system leading to an overheated server, could save companies a fortune on averted downtime, says RF Code.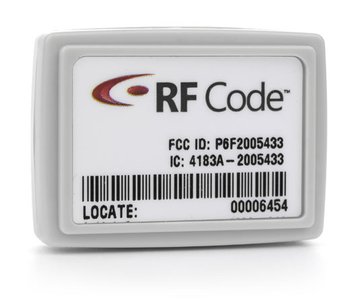 Tracking them down
Last year RF Code distributed over 750,000 asset and environmental sensors to meet the growing demand for accurate management information that could be acted on. This is proof that the Internet of Things (IoT) can save companies a fortune, said RF Code CEO Ed Healy.
"Total cost of ownership is driving executives to look for the automated accuracy required to meet regulatory and financial demands," he said. "We have demonstrated millions of dollars in savings from power and environmental monitoring."
The biggest headaches - for both chief finance and information officers – are dealing with security, over-provisioning, accurate audits, planning for data center growth and financial accountability for the use of the data center service, said Healy.
RF Code's data center-owning clients include Vodafone, CenturyLink, multiple global financial institutions, managed services and cloud providers, energy distributors, healthcare, oil and gas companies.
Tags are now recognised as an integral part of efficient power, asset, personnel and strategic management, Healy argued: "2014 was a big year for RF Code. 2015 will see us turn the data center from an insatiable money consumer to a profit-making service."