RiCloud has converted a vacant office property into a data center in San Jose, California.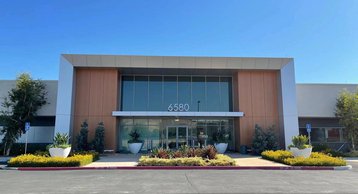 Sat on 4.7 acres at 6580 Via Del Oro, the company has converted the 80,000 sq ft (7,430 sqm) building into a 10MW, 1,500-rack data center. Built in 1984, the building had been vacant for around four years before RiCloud acquired it in 2017 from Briggs Development. The company spent about $100 million renovating the property.
The project began in May 2019, and was completed in June 2021. The site was shortlisted for DCD's 2021 Data Center Design Innovation Award, which was won by the Old Ashton Baths; a Victorian bath house converted in the UK converted into a data center.
Last week BizJournal named the facility as an Honoree in its 2022 Structure Awards. The publication said the company had to reinforce and redesign much of the building to both clear vertical space for the data storage equipment and withstand the additional loads of the equipment in the possible event of an earthquake. The company also adopted a zero water-use refrigeration system that it estimates will save about 100,000 gallons of water per year.
RiCloud is a division of Hong Kong-based Yuxing InfoTech Investment Holdings Ltd set up to offer colocation services in the US. The parent company also operates one 5,660 sqm facility in the Sun Hung Kai Logistics Centre in Hong Kong.
Founded in 1991, Yuxing also owns smart appliance firm Hybroad Vision Electronics Technology Company, electronics firm Shengbang Qiangdian Electronics, and an investment unit.