Rostelecom has launched a new data center in Moscow.
Rostelecom's Dataline data center unit this week announced it had launched a new facility on Chermyanskaya street in the Medvedkovo area of Moscow.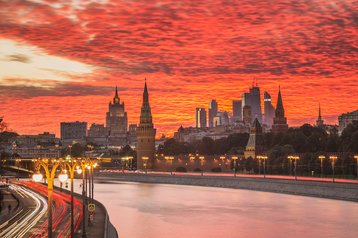 The new facility totals 20,000 sqm (215,280 sq ft) and features 16 data halls with the capacity for 312 racks each. The site offers a total of 36MW.
Phase one has launched with 9MW of capacity across 1,248 racks. Phase 2, with a further 1,248 racks is due to launch by May of this year, while the company said the site should be fully commissioned by the end of 2023.
Last year, in the wake of Russia's invasion of Ukraine, Rostelecom said it had suspended the development of a number of data centers due to a lack of access to equipment. The partially state-owned telecoms and colocations provider said that it could no longer build facilities in Russia's western 'Central Federal District' due to parts issues.
"Vendors leaving the market and significant changes in the data center market have become the basis for developing new approaches. We are one of the few who launch a large-scale project in the current realities, while implementing unique solutions. The new Medvedkovo project is designed to ensure the highest safety and reliability of the equipment," said Sergey Bochkarev, general director of Rostelecom-DPC.
Last month Rostelecom announced the placement of new bonds. The 002P-10R series bonds at a 9.2 percent coupon, are worth a total of RUB 10 billion ($132.6m) and have a maturity of three years. The bond proceeds will be used for refinancing purposes without taking on additional debt.
The deal was arranged by Gazprombank, Credit Bank of Moscow, Rosselkhozbank, and Region Broker Company.
Through its Rostelecom-DPC and Dataline units, Rostelecom operates data centers in Moscow, Novosibirsk, St. Petersburg, Udomlya, Yekaterinburg, Murmansk City, and Chita. The company also has plans for another 55MW hyperscale data center in Moscow.
Last year, Rostelecom met with Armenian officials to discuss expanding its infrastructure footprint in the country.