A new company is proposing a data center in Cascade Locks, Oregon.
First reported by OregonLive, Roundhouse Digital Infrastructure is proposing a 10MW data center targeting 'niche government and energy industry' clients.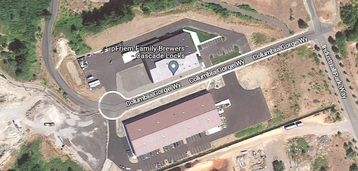 Roundhouse is seeking a 25-year lease from the Cascade Locks Port Authority for a vacant industrial building and for 10 acres nearby. The company is reportedly still putting together financing and seeking customers; it aims to invest $40 million on the first building and a further $60 million in developing a second on the empty 10 acres.
Located in Hood River County, Cascade Locks is located on the Columbia River east of Portland. It is some 50 miles away from Oregon's traditional data center hub of Hillsboro.
OregonLive reports the port owes nearly $6 million in loan payments on the building Roundhouse is interested in, known as Flex Building Six.
Built in 2020 and located at 1400 NE Columbia Gorge Way, Flex Six totals around 44,000 sq ft (4,100 sqm). Fashion firm Renewal Workshop had been leasing the site but exited the site last year after the business was sold to Dutch fashion logistics firm Bleckmann. The exit left the port paying more than $50,000 in monthly loans against the site without a tenant.
No information about Roundhouse is available online. Its founder, Stephen King, said the site will use atmospheric cooling to reduce its water use.
"We haven't asked a penny of the port," King said. And he said investor support is a good signal of Roundhouse's prospects, because investors "aren't going to put the money in if they don't think it's going to survive."
The company's name is reportedly a reference to railroad roundhouses, which served as switching stations for train engines. Roundhouse said it also targeting another development in Pennsylvania.