Russian data center firm 3data has expanded one of its facilities in Moscow.
"After the expansion of machine rooms in the 3data P6 data center, the possibility of accommodating customer equipment has tripled," the company said in an update this month. "Now the total number of rack spaces of the data processing center located in the north-west of Moscow is 196."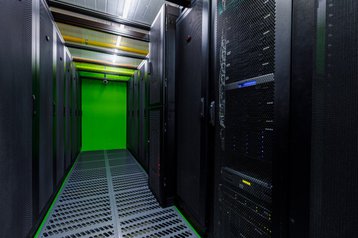 Located at 125445, Moscow, ul. Pravoberezhnaya, 6A/5 on the bank of the Moscow Canal, 3data says the facility is built to Tier III standards.
3data operates more than 20 facilities across the Moscow region, with additional facilities in development in Vladivostok, Omsk, and Krasnodar, with some of these built under a franchise model.
Key Point is one of 3data's franchise partners, and is developing the Vladivostok facility, along with others in Yekaterinburg and Novosibirsk. The company has said it is planning to build 35 data centers over the next five years in all major regions of Russia; facilities with a capacity of 400-1200 racks will be built in Vladivostok, Novosibirsk, Yekaterinburg, Nizhny Novgorod, and Stavropol. Data centers with a capacity of 30-400 racks will be built in 30 more cities across Russia.
Last year 3data announced it had expanded its BA81 data center in Moscow by 40 racks. The facility, located on Bolshaya Akademicheskaya Street, was launched in 2020.
Late last year, 3data also launched a new hyperscale unit, known as 3data Hyperscale. The unit is launching with three facilities in the Moscow area providing a total of 75MW and a capacity for 7,500 racks. Two – AM69 Aviamotornaya and R53 Rowan (each 20MW and 1,000 racks) – are already live, while the 45MW, 5,500 B42 Mystishchi facility is set to go into operation this year.