Russian mobile operator Mobile TeleSystems (MTS) has outlined plans to switch off 3G mobile services across Moscow by the end of the year.
This includes the entirety of metropolitan Moscow, plus all other zones within the Central Ring Road of the Moscow region, reports CommsUpdate.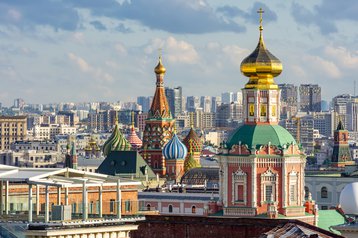 MTS' 2,100MHz 3G base stations will be re-farmed to 4G LTE 2,100MHz. The operator claims this will increase data speeds by 30 percent and network capacity by 28 percent.
The operator, which serves customers in Russia, Armenia, and Belarus, has more than 88 million mobile subscribers.
In the past, it's been widely reported that 3G is set to be switched off in Russia by 2025, though the first generation of mobile connectivity, 1G, was reportedly only switched off in the country in 2017.
Following the fallout from the country's war with Ukraine, high-profile vendors such as Ericsson and Nokia have exited the market, forcing the country to turn to homegrown vendors for the rollout of 5G services.
5G services have yet to be launched in Russia and were limited to 5G pilot test zones before the war with Ukraine.
Russia expects to conduct pilot testing of 5G networks using Russian-built base stations in 2025.
A number of mobile operators across the world have switched off their 3G mobile networks, or have announced planned shutdowns of the legacy network.
Earlier this year, Danish duo Telia and Telenor announced the switch off of their 3G mobile networks in Denmark.
Several other operators around the world have outlined plans to retire 3G networks recently to enhance 4G and 5G services, including the likes of Orange, Spark New Zealand, Telia Estonia, Vodafone, and more.