Russian IT firm Obit is planning a new data center in St. Petersburg.
The company this week announced it will lease land from ITMO Highpark JSC to build a facility in the ITMO Highpark in Yuzhny satellite city, a new district of St. Petersburg.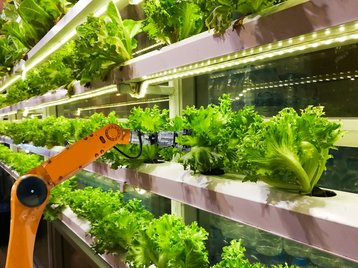 Obit plans to build a data center on the land plot with a complex of vertical farms. Excess heat release from data center equipment to maintain the temperature in the farm.
The company plans to invest around two billion rubles ($22.1m) in the project. According to TelecomDaily.ru, the facility will have the capacity for 512 racks.
"It is no secret that data centers consume a huge amount of energy, but without them, it is difficult to imagine the further development of the IT industry. By directing excess heat from our data center to secondary use, we expect to reduce the negative effects of digitalization. I am very glad that ITMO Highpark, as an innovative platform where breakthrough products and solutions will be created, has become a pioneer in this area and provided us with the opportunity to implement this non-standard, bold, and certainly important project," said Andrey Guk, general director of Obit.
Founded in 2002, Obit offers telecommunications and IT services including broadband, telephony, colocation, and network solutions. The company currently operates a 700 sqm (7,535 sq ft), 220-rack data center in St. Petersburg on Moskovsky Prospekt. Opening in 2008, the facility is reportedly expandable to 1,000 sqm (10,760 sq ft).
Andrey Nazarov, CEO of ITMO Highpark, added: "It is very important that the first company in the Technological Valley to start implementing the project will be the company that will provide infrastructure for future residents of ITMO Highpark. The data center is the answer to the growing big data market. It will become the basis for building ITMO Highpark's digital infrastructure and will make it easier for other companies and startups to enter the platform."
A number of data center farms have partnered with agriculture and aquaculture companies to use excess heat to warm crops and animals. Companies including EcoDataCenter in Sweden, Blockheating in the Netherlands, Green Mountain in Norway, White Data Center in Japan, and Equinix in France have formed partnerships to warm crops, fish, and crustaceans. QScale, which is developing a campus in Quebec is aiming to develop greenhouses on-site to house crops.