Sabey Data Centers has expanded its Quincy campus in Washington.
The Sabey Corp-owned company last week announced it had completed a two-building, 85MW expansion to the site.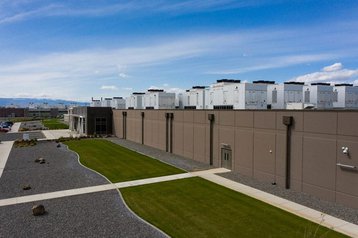 The campus now spans more than 525,000 square feet (48,775 sqm) across five purpose-built buildings. It previously spanned 420,000 sq ft (39,000 sqm) across three buildings.
"This is an exciting time for the entire Sabey organization," said Tim Mirick, chief revenue officer of Sabey Data Centers. "This expansion of our Quincy data center is a continuation of Sabey's promise to provide best-in-class service to our customers. We are thrilled to be able to build out this campus to meet the demands of the industry."
The company first announced plans for an expansion of the site in February 2022, saying at the time it had secured a "major service provider" as the anchor tenant.
Sabey operates five data center campuses across the US in Seattle, Quincy, and East Wenatchee, Washington; New York City, New York; and Ashburn, Virginia. A campus is in development in Round Rock, Texas.
Sabey launched the Quincy campus – located at 2200 M St NE in Grant County – in 2011, with work on a second building beginning in 2015.
Yahoo!, NTT, Microsoft, Vantage, and CyrusOne are all present in Quincy.
More in Construction & Site Selection