Sabey Data Centers has broken ground on a 70MW expansion of its SDC Quincy campus in central Washington.
The company said it has secured a "major service provider" as the anchor tenant, and the company expects the initial phase of construction to come online in the second half of 2022.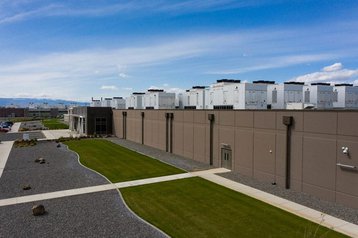 "Our new design innovations continue the company's history of leadership in responsible, sustainable, energy-efficient design, construction, and operations," said John Sasser, CTO of Sabey Data Centers. "In Quincy and in our data center facilities across the country, Sabey continues to offer a unique combination of renewable energy, industry-leading power efficiency, and customer-focused operations."
Sabey operates five data center campuses across the US in Seattle, Quincy, and East Wenatchee, Washington; New York City, New York; and Ashburn, Virginia.
The Quincy campus currently spans 420,000 sq ft (39,000 sqm) across three purpose-built buildings.
More in Construction & Site Selection