Safaricom has named former MTN executive Wim Vanhelleputte as the new CEO of its Ethiopian business unit.
As reported by Reuters earlier this week, Vanhelleputte will join the mobile operator in September.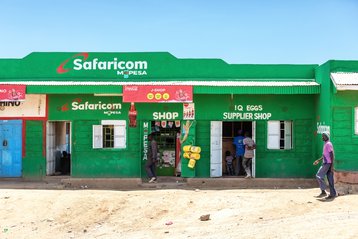 The publication revealed it saw a memo stating the appointment which was signed by group CEO Peter Ndegwa.
Vanhelleputte will replace the departing Anwar Soussa in the hot seat, who is leaving at the end of next month.
Vanhelleputte, a Belgian national, has vast experience working for telcos in Africa, most recently serving as chief executive for MTN Uganda, a role he'd been in since 2016 and left last year.
He also led MTN in Cote d'Ivoire between 2009 to 2015. In between the roles he spent a year at Airtel as regional director of Francophone Africa, then as Cluster CEO for Airtel DRC and Congo.
The appointment of Vanhelleputte follows Safaricom's entrance into the Ethiopian mobile market in October. Kenyan-based Safaricom became the first private investor in the country's telecoms market.
Since launching, the operator has grown its mobile subscriber base to nearly three million, though this is some way off the incumbent state-owned Ethio Telecom, which passed 70 million subscribers earlier this year.
More in Workforce & Skills