Saudi Arabian ICT service provider Saudi Call has signed a Memorandum of Understanding (MoU) with China's Shanghai Lumaotong Group (LTG) and China Mobile International Limited (CMI) to develop data centers in Saudi Arabia.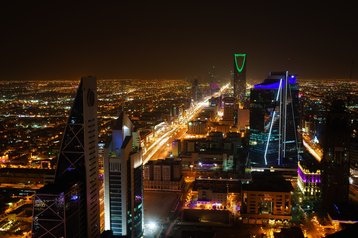 The companies have committed to developing 100MW of Tier III and Tier IV-standard data centers in Riyadh, Jeddah, Dammam, and "cognitive city" Neom.
Saudi Call's chairman Ibrahim Al Sheikh hopes that the data center developments will help develop Saudi's digital economy, as well as help the kingdom reach its "Saudi Vision 2030."
Vision 2030 is a series of programs Saudi Arabia is pursuing to help create a "vibrant society" that embraces "modern Islam," create an economy that is a supportive business environment, and improve the transparency and accountability of the government.
Data centers will fall under the "National Transformation Program" which aims to digitize the government services and other private sectors.
LMT group chairman, Zhan Lujin, said that LMT will meet the needs of "information and data services from emerging industry sectors and Saudi enterprises," and will support China's Belt and Road Initiative which is aimed at developing infrastructure projects and reducing transportation costs between China and other countries, an initiative that Saudi Arabi has responded "positively" to.
Saudi Arabia also recently signed a MoU with the United States of America, which would see the two nations provide a framework for establishing green transit corridors through Saudi Arabia.
In the US announcement, the MoU is described as facilitating the "transit of renewable electricity and clean hydrogen via transmission cables and pipelines as well as constructing rail linkages. It is also intended to enhance energy security, support efforts for the development of clean energy, promote digital economy through digital connectivity and transmission of data via fiber cables, and promote trade and transport of goods by rail and through ports."
The Biden administration, towards the end of August, restricted exports of Nvidia and AMD AI chips to some Middle Eastern countries - though specific nations were not named. It is possible this is due to China's deepening ties with some countries including Saudi Arabia and the United Arab Emirates.
Saudi Arabia recently saw a cloud region in Riyadh launched by Huawei. Oracle is also launching a cloud region with Center3 in the Saudi capital.
Microsoft announced plans for an Azure cloud region in the country in February 2023, though around 17 human rights groups called for the company to cancel plans due to human rights violations alleged against the Saudi government.