Schneider Electric will work with Aeven to deliver the data center solutions provider' excess power to Denmark's grid.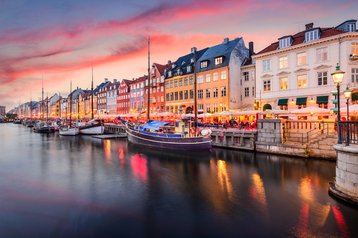 The two companies have worked together to develop a customized Schneider Electric Galaxy VX uninterruptible power supply (UPS) solution which, along with Schneider Electric's EcoStruxure Microgrid Advisor software, enables the company to control and automate its on-site energy resources and connect to decentralized energy when necessary.
According to Kriseninformation, despite Denmark's relative grid stability, the risk of power shortages is currently higher than usual, in part due to the war in Ukraine, but also the result of decommissioning several European power plants in favor of renewable alternatives.
Because of this, the Danish Transmission System Operator (TSO), Energinet, created a Fast Frequency Reserve (FFR) pool where energy-intensive sectors, such as the data center sector, can support the grid.
Aeven delivered 1MW of capacity from one of its data centers throughout 2022, and the company has managed to reduce the energy waste in its UPS by 68 percent per year.
In the future, Aeven intends to expand this to include multi-MW power from several of its data centers.
"Innovation is a critical part of Aeven's ethos, but to innovate successfully, we must collaborate with like-minded partners, where there's a mutual understanding of each other's businesses," said Peter Kristian Soegaard, data center manager for Aeven. "Schneider Electric understands the need for sustainability and resiliency to go hand-in-hand. This project has enabled us to work together to create a national first, using innovation to help stabilize the grid and make a positive difference to the environment." 
"As a business, our mission is to be our customers' partner for sustainability and efficiency, and through a relentless pursuit of sustainable innovation, Aeven and Schneider have achieved something ground-breaking for the Danish industry," said Marc Garner, SVP, secure power division, Schneider Electric, Europe. "By listening to the needs of the local energy suppliers, and closely collaborating with Aeven, we've helped create a solution which, if adopted at scale, can benefit communities not only in Denmark, but globally."
Aeven was separated from IT solutions company NNIT in April 2023. As a standalone company, Aeven provides digital and data center services for customers in the public sector, AI and life sciences, and regulated markets such as finance. The company is headquartered in Denmark and has a presence in the Philippines and the Czech Republic. According to the company's website, they provide data centers that "meet the high demands of regulated industries hosting and housing data in our highly efficient." The data centers are located in Denmark and are all ISO14001-certified Tier III facilities.